Recently, a friend who's a political liberal and supporter of Black Lives Matter asked me, "how do we heal America?"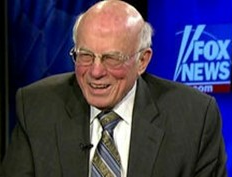 What liberals really mean when they askthis question is, "what's it going to take to make you conservatives surrender?" because they have no intention of giving up the war they began over 100-years ago, and that they have been fighting with increasing ferocity since the election of Barack Obama in 2008.
There's an old saying that the fight starts when someone strikes the second blow—there was no fight as long as establishment Republicans did not oppose the liberals' Big Government agenda.
Once conservatives started fighting back, the Left began to scream bloody murder, but there was no fight until conservatives fought back, and the Far-Left Progressives are scared to death that a reenergized movement of populist conservatives is winning what amounts to a Spiritual Civil War.
The reason we're having a Spiritual Civil War is the Left in recent decades has come out of the closet and they have made it clear they hate America and our Constitution, which liberals say is a living document—meaning it can be easily changed via judicial fiat. Through the New York Times' 1619 Project, the teaching of Critical Race Theory and other "woke" initiatives the Left has made it clear they believe that America was founded as a racist country and that our country must be quickly and radically changed.
And changing our country must start with rewriting our history. The heroes and myths of our founding; the voyages of Christopher Columbus, our founding fathers like George Washington and Thomas Jefferson, the explorers and pioneers of our westward expansion, even Abraham Lincoln, must all be recast as evil racists.
Because of the above, the Left justifies:
 
1. OPENING OUR SOUTHERN BORDERS
Let all come in who want to come and without restriction, including no COVID test, no criminal record test, etc., and the illegals must be distributed throughout America with a clear path to become a U.S. Citizen and Voter, knowing nothing about America, including our history and Constitution, they will overwhelmingly vote for Democrats because they will be the party that will take from most Americans and give to them.
2. CHANGING AMERICA FROM A REPUBLIC TO A DEMOCRACY
Our founders were terrified of a majority (50% + 1) dictating to the minority. Liberals want to change America from a Republic to a Democracy, pack the Supreme Court with liberals, abolish the electoral college, and eliminate the Senate filibuster and other protections of minority rights.
3. DOING AWAY WITH THREE SEPARATE AND CO-EQUAL BRANCHES OF GOVERNMENT
The Left wants to enlarge the Supreme Court and the lower courts, so they can pack them with socialists. This will make all the Judges subservient to the White House and the U.S. Senate.
4. CHANGING ELECTION LAWS
The Left wants to abolish most state election laws and have elections run by the federal government, so that Democrats will never lose a national election again. Among many election law changes, they want to abolish the requirement for a voter to show any identification, including no photograph, proof of citizenship or residency, etc. They want every citizen of age 18 or more to be mailed a ballot and allow ballot harvesting. They want taxpayers to pay for all campaign expenses for Congress and the Presidency.
5. PASSAGE OF THE DEMOCRAT BILL H.R. 1, S. 1, AND BUILD BACK BETTER
This will establish 40+ new government agencies funded by trillions of taxpayer dollars, making millions more people dependent on the Federal government. Much of the trillions of dollars will be given to Leftwing nonprofit organizations and "community organizers."
6. THE DEPARTMENT OF JUSTICE IS USED AS A POLITICAL WEAPON BY DEMOCRATS
New whistleblower documents suggest Attorney General Merrick Garland lied to lawmakers last month when he denied that the Department of Justice was being weaponized to target concerned parents at school board meetings. - Source: The Federalist, Nov. 16, 2021
 
In fact, the DOJ has established a "domestic terrorist" task force unit to monitor the activities of anti-establishment parents who differ with the school district bureaucracy.
7. THE IRS IS USED AS A POLITICAL WEAPON BY DEMOCRATS
During the Obama administration, the IRS withheld the non-profit tax status of many conservative organizations who were considered "political enemies" and were critical of their regime.
The IRS challenged many conservative organizations during the Clinton administration, including the Heritage Foundation and Judicial Watch
8. THE FBI IS USED AS A POLITICAL WEAPON BY DEMOCRATS
Before and into the Trump administration, the FBI worked with associates of the Hillary Clinton campaign to monitor and prosecute select Trump officials for "Russian collusion" to manipulate the 2016 election and destroy the Trump presidency.
At the request of the FBI, the country's second-largest bank (Bank of America) allegedly snooped through information of anyone making certain purchases in and around Washington before and after the Jan. 6th protests.
Federal investigators reportedly asked Bank of America for information on customers who made debit or credit card purchases in DC, reserved hotels and Airbnbs in and around the capital, patronized gun stores and made airline reservations around the time of President Trump's 2020 election rally on January 6th.
 
9. OUR NATIONAL SECURITY AGENCIES ARE USED AS POLITICAL WEAPONS BY DEMOCRATS
 
"Democrats see political benefits in characterizing wide swaths of American citizens, particularly Republicans and conservatives, as politically suspect, politically violent, and deserving of government surveillance… The increasing politicization of this apparatus risks becoming a threat to our national security in and of itself."
Rep. Devin Nunes, former Chairman, House Permanent Select Committee on Intelligence, April 15, 2021, KMJNow News – Talk Radio
10.THE MILITARY IS USED AS A POLITICAL WEAPON BY DEMOCRATS
The woke left views the military as a crucial ideological battlefield. And much of the brass and civilian leadership at the Pentagon are prepared to fight — on behalf of the woke cause. Lt. Col. Matthew Lohmeier was fired as commander of a US Space Force unit. His "offense"? Speaking the truth about critical race theory's rapid inroads among America's armed forces. – Source: New York Post, May 23, 2021
The Pentagon is now looking to purge anyone who disagrees with the Biden agenda by means of monitoring their social media: Press Secretary John Kirby, May 2021 said "Part of the Inside Threat Program" is to take a look at social media activity out there . . . there's a concern about the potential of a threat coming from inside."
 
11.SCHOOLS NOW TEACH GENDER IDEOLOGY AND RACISM
Schools – both institutions of higher education plus K-12 – are indoctrinating students in gender ideology and "critical race theory." Race is being taught as an excuse to explain all actions and behavior and to define everyone and everything. They identify those who are oppressors and those who are oppressed due to race.
Even worse, they teach children as young as kindergarten that they can choose their sex and that deviant sexual practices that have long been recognized as crimes, such as sex between children and adults, are normal and should be accepted.
Unless stopped, our children will continue to be indoctrinated in schools to become racists and accept gender ideology.
"Our curriculum is deeply using critical race theory, especially in social studies, but you'll find it in English language arts and the other disciplines," Detroit Public Schools Superintendent Nikolai Vitti said at a Nov. 9, 2021 board of education meeting. "We were very intentional about creating a curriculum, infusing materials, and embedding critical race theory within our curriculum."
"…leaked audio from an October California Teachers Association conference showed Buena Vista Middle School teacher and LGBTQ club leader Lori Caldeira and fellow middle school teacher Kelly Baraki describing how they recruited students into the club and concealed the students' activities from parents. The teachers reportedly admitted that they recruited kids into the club, in part, by stalking their Google searches and monitoring their conversations." Phil Shriver, The Blaze, December 17, 2021
12.DEFUND THE POLICE
 
During the riots in 2020 and 2021, the Left called for "defunding the police" charging that society, and law enforcement in particular, was "systemically racist." They did not want any accountability for arsonists, looters and rioters instead suggesting that police resources should be diverted to mental health experts and social workers to address crime.
You may recall Kamala Harris, now Vice President-elect Harris, stating this past summer on The Late Show with Stephen Colbert her allegiance with these rioters:
"That's right. But they're not gonna stop. They're not gonna stop, and this is a movement, I'm telling you. They're not gonna stop, and everyone beware, because they're not gonna stop. They're not gonna stop before Election Day in November, and they're not gonna stop after Election Day. Everyone should take note of that, on both levels, that they're not going to let up -- and they should not. And we should not."
13.CHANGING VOTING DEMOGRAPHICS WITH SECRET FLIGHTS OF ILLEGAL'S AROUND COUNTRY
 
Night flights of illegal immigrants have been periodically reported in places such as Florida, New York, Pennsylvania and Tennessee. In each instance, state and local officials received no notice they were coming, let alone given an option to refuse them admission. When asked why the administration was flying illegal immigrants in the middle of the night, Press Secretary Jen Psaki belittled the reporter and then lied. She claimed that the flights were resettling unaccompanied children. Yet videos of these surreptitious flights clearly show full grown adults emerging from the planes.
The Leftist who long for the old days when Republicans like Howard Baker and Bob Michael were running the show and the parties could "work together" remind me of the old segregationists who would say, "Don't get me wrong: I like blacks; some of them, like old Uncle Tom down the road, are like a member of our family. It is these new young radicals, such as Martin Luther King Jr., Jesse Jackson, and Andrew Young that make me nervous."
In other words, the segregationist knew his place and old Uncle Tom knew his place, and the discomfort came when the new young activists rightly wanted to change that arrangement. This same concept applies to today's Spiritual Cold War for the soul of our country.
When the progressive establishment asks, "why can't we all just get along," or "how do we heal America?" what they are really saying is they long to return to the day when everyone knew their place and today's MAGA fighters like Jenny Beth Martin, Kimberly Fletcher, Tom Fitton, James O'Keefe, Charlie Kirk, Jim Jordan, Chip Roy, Lauren Boebert, Louie Gohmert, Josh Hawley, Mike Lee, Rand Paul, Ted Cruz, Ron DeSantis and Donald Trump were not rocking the boat and effectively opposing their "woke" agenda.